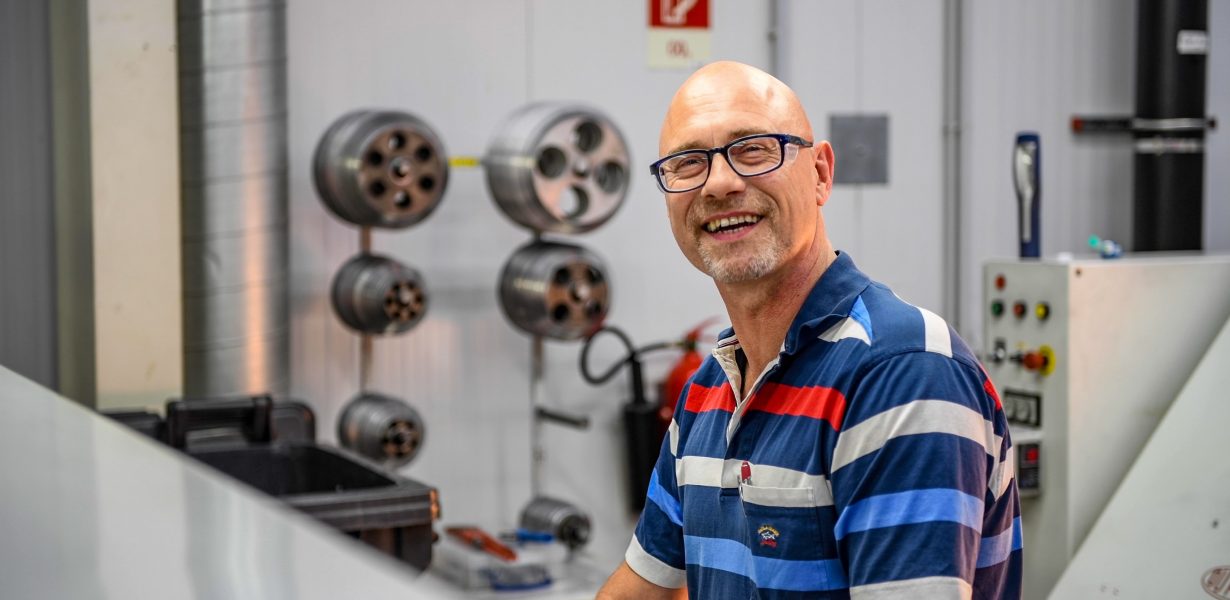 rotec® RUSH Program
Faster delivery times for the most popular rotec® Blue Light Sleeve and rotec® Smart Premium Sleeve
rotec® Rush program for faster delivery of the most popular rotec® Blue Light Sleeve and rotec® Smart Premium
Do you need a set of sleeves ASAP?
We have the solution!
Thanks to the rotec® Rush program, you will receive your preferred set of rotec® sleeves in the shortest time possible. The faster, more streamlined supply chain optimizes your press productivity and capacity utilisation.
The rotec® rush program's priority production enables significantly faster delivery of rotec® Blue Light, rotec® Ω Blue Light, rotec ® Smart Premium and rotec® High Performance sleeves (NA only). The rotec® sleeve and adapter portfolio is produced in Ahaus, Germany and Asheville, NC, USA.
Take advantage of this program
Just place your order for a set of rotec® sleeves as usual via your customer service representative and specifically request RUSH.

The order will be confirmed the same or next day, then prioritized to start immediately.
We are dedicated to reliably producing top-quality sleeves and adapters. Focusing on continuous improvement allows us to constantly optimise our processes and supply chain, and deliver the very the best product to our customers as fast as possible.
RUSH Program Information
Leave a request for more information on RUSH Program.
More Services
FlexoExpert
Certification Program

A three-step certification program to standardize your flexo platemaking process. This provides plate makers with much more support for their daily business.

Learn More

Technical
Service

Our Technical Services goes beyond problem-solving. Working with you, we help you to grow by providing solutions tailored to your specific pre-press room.

Learn More
View All